INFRASTRUCTURE:
Race is redefining the future for Indian youth through cutting-edge latest infrastructure and soft facilities that cater to your every need. Step into our world, where spacious, climate-controlled training spaces inspire growth and excellence encircling more than 12000.00 square feet of area at 701-702, 7th floor, Joyos Hubtown, Adajan bus port, Adajan, Surat, Gujarat, India, PIN-395009. Our top priority is your comfort and satisfaction, which is why our dedicated and friendly staff members ensure your experience is always soothing and disciplined.
Imagine indulging in a learning environment like no other – airy classrooms, a well-stocked library, state-of-the-art computer labs, and versatile meeting rooms, class rooms, and seminar halls await you. Do you need a copy of books & material? Xeroxing facility is given. Craving a quick bite or a place to relax? Our cafeteria and waiting area are designed with your well-being in mind. Unleash the power of our exquisite recording facility to broadcast your profound perspectives to the farthest corners of the globe.
But that's not all; we take pride in innovation! As part of our commitment to progress, we continuously invest in the latest teaching technology, expand working spaces, and enrich support services. Every quarter, you'll find something new and exciting at Race!
Embark on your journey of growth and excellence with us. Welcome to the future!
CHART – RACE COMMUNITY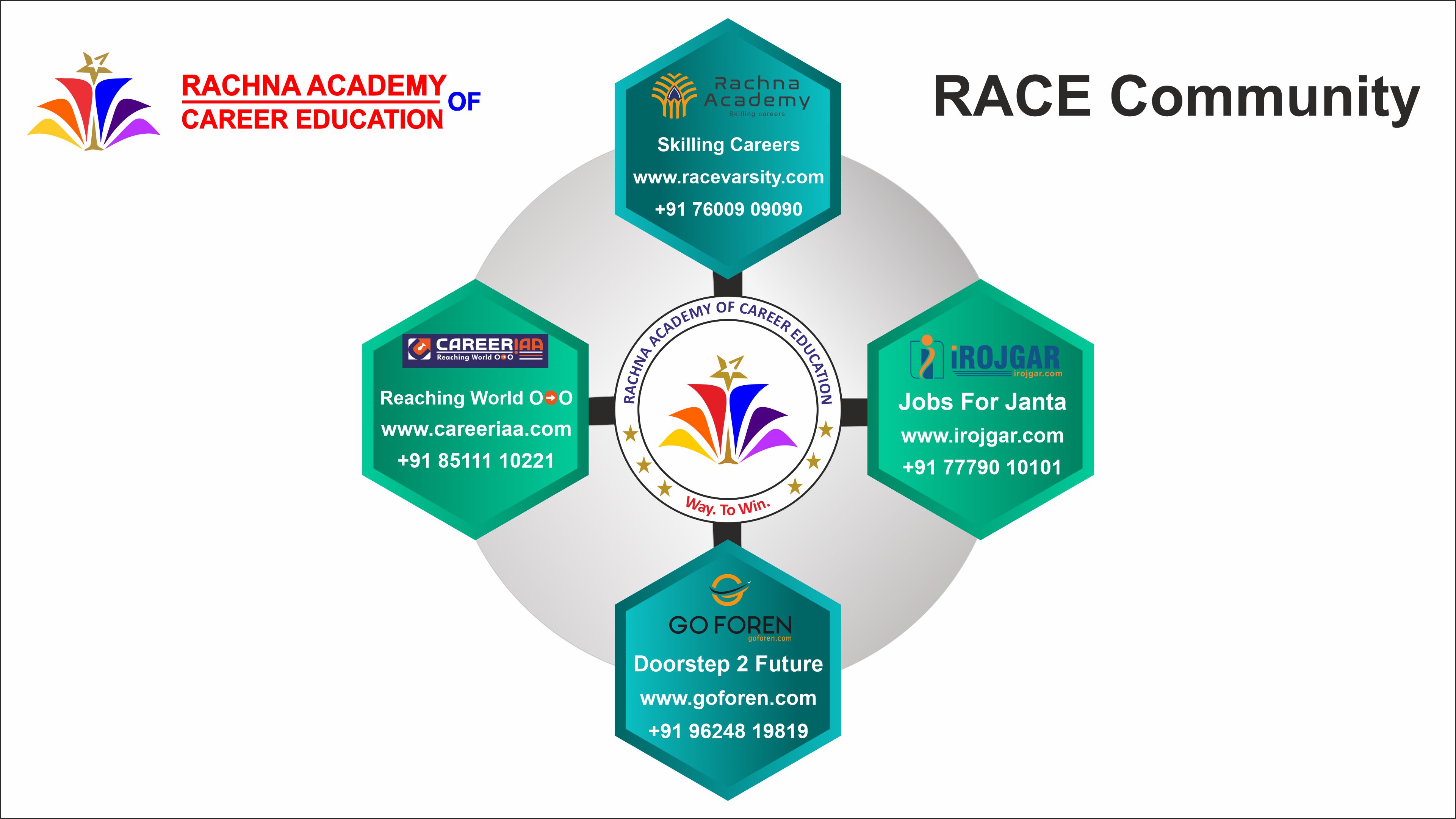 CHART – RACE COMMUNITY